Megan's Granny Rectangle
with photo tutorial
A free crochet pattern by Megan Mills © 2015
megan@kiwi.gen.nz




There are lots of ways to begin a Granny rectangle but I wanted one that was as "small" as I could get it and yet seemed to have as many 3-tr sets as possible originating in a shared "centre", without any centre having more than 4 sets in it.

I wanted something longer than a square - but only just. Almost the "chubbiest" rectangle I could get without actually being a square. I twiddled around, as usual, trying out all sorts of mad manoeuvres, and am quite happy with how this one works.

Bonus discovery, this is extendable (see more about that after Step 5 on how to do that). You don't have to calculate in advance how many chain you need to start.

Size

So, you know how big you want your finished granny rectangle to be, but you don't know how long to make your starting strip?

Every round from Round 2 onwards adds just as much length as it does width. So, however much longer you want your finished rectangle to be than it is wide is the length you need added to the width of your starting strip.

For example, let's say I want my finished granny rectangle to be 1.5 metres long x 1 metre wide, excluding borders, and my starting strip is 3cm wide (which I can measure after Step 1).

I would make my starting strip 3 + 50 = 53 cm long.
Abbreviations (US terminology alongside in parenthesis)
ch
chain
ss
slip stitch
tr
treble (US double crochet)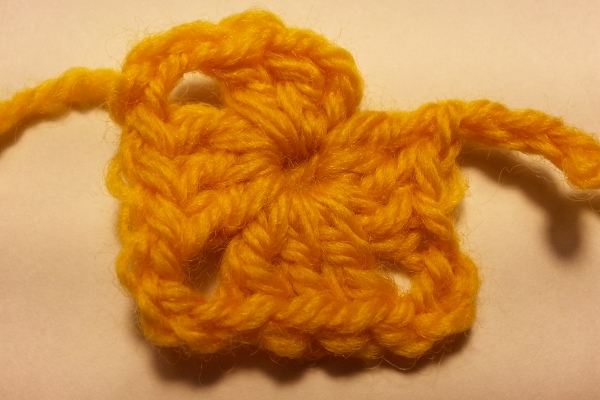 Step 1: Start with a magic circle, do 3 ch to stand for the first tr (US dc) and continue as you usually would for a granny square doing 4 3-tr sets separated by 3 chain. However, DO NOT ss at the end to complete the square, just stop after doing 3 ch. Tighten your magic circle now.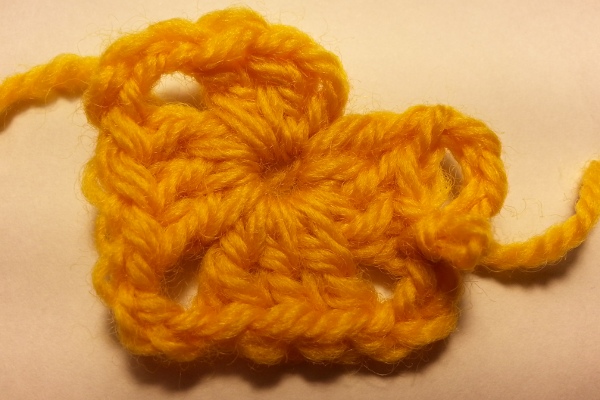 Step 2: Ss into the top of the 1st tr of the last 3-tr set you made, making a little loop over them. This gap will become another "centre" shortly.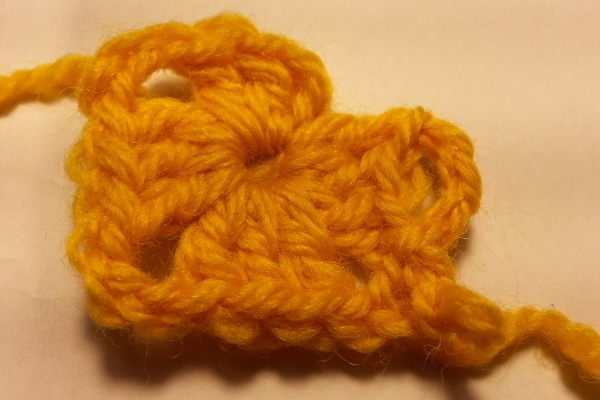 Step 3: Ss into each of the 3 ch from the 3rd corner you made at Step 1. This will stand for the 1st tr in the next 3-tr set you'll make in Step 4. (Hint, turning your work briefly just to do these 3 slip stitches into the back ridge of the corner chain looks nicer than what I did here in my great hurry to see if the method works at all! You can see this hint used in pictures of the extended Granny Rectangle.)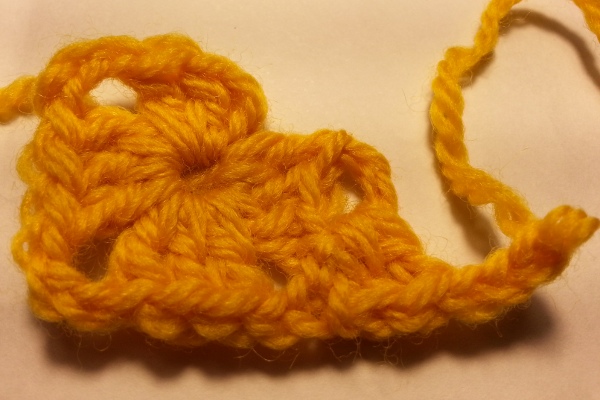 Step 4: Do 2 tr into the loop you just made in the last step to complete your first 3-tr set in this loop, then ch 3.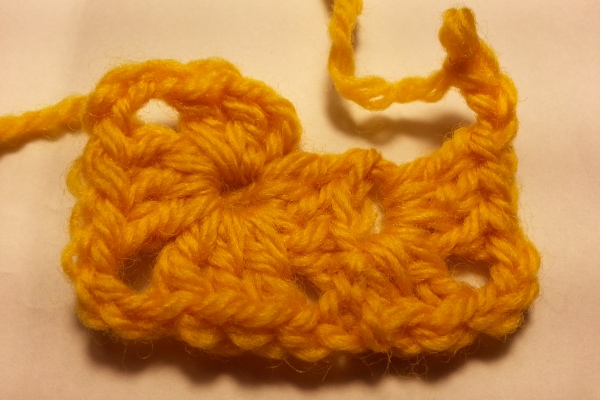 Step 5: Do 3 more tr into the same loop, ch 3.

Stopping after Step 5 and repeating Steps 2 to 5 over and over allows you to extend your starting strip.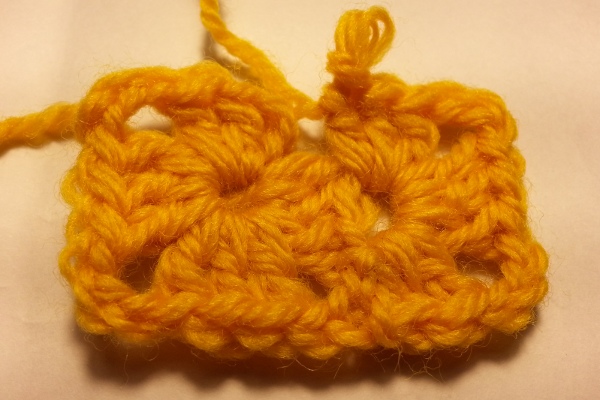 Step 6: Do 3 more tr into the same loop.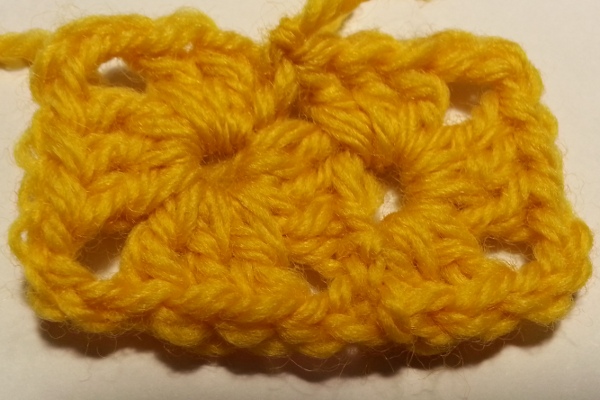 Step 7: Ss into the 3rd ch that you did to stand for the first treble back at Step 1.

You have now completed Round 1 and can continue as you usually would with any granny square working 3-tr sets into the gaps along the sides, with one ch between each set if you like (I do) and (3tr, ch 3, 3tr) into each corner.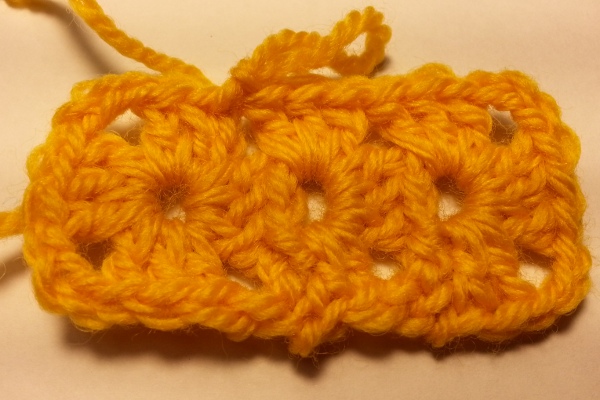 The granny rectangle starting strip extended by repeating Steps 2 to 5 twice more and then continuing to finish the round just using normal 3-tr sets in each gap and finishing with Step 7.
Home Page and more Patterns
© Megan Mills, 8th April 2015